Diamond D- Stunts, Blunts and Hip-Hop
definantly, one of the top 5 hip-hop cds of all time.. the production on this out of
print album, was well before its time.
1. Intro
2. Best Kept Secret
3. Sally Got A One Track Mind
4. Step To Me
5. Shut The Fuck Up
6. Fuck What You Heard7. I'm Outta Here
8. Day In The Life, A
9. Last Car On The 2 Train
10. Red Light, Green Light
11. I Went For Mine
12. Comments From The Big 'L' And Showbiz
13. Check One, Two
14. What You Seek
15. Lunchroom Chatter
16. Confused
17. Pass Dat S**T
18. Freestyle (Yo, That's That Sh..)
19. K.I.S.S. (Keep It Simple Stupid)
20. Stunts, Blunts, And Hip Hop
21. Wuffman Stressed Out
22. Feel The Vibe
23. The View From The Underground
Diamond D- Stunts, Blunts and Hip-Hop
Willie Hutch- Mark of the Beast
very rare, and out of print- this albums a classic, in every sense of the word.. shits even got drum patterns in it. holla..
get ready for the get down
the mark of the beast
try it you'll like it
lifes no fun living in the ghetto
im gonna stay
woman you touched me
do the thing thats best for you
dont you let nobody tell you how to do your thing
(i wanted to be a rock and roll star)
woman i still got loving you on my mind
Willie Hutch- Mark of the Beast
Boogie Down Productions- Criminal Minded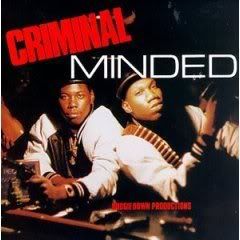 this is one of my first hip-hop cassettes.. i still play this in its entirety on a regular basis. maybe its something about the 808 drums...
01 Poetry
02 South Bronx
03 9mm Goes Bang
04 Word from Our Sponsor
05 Elementary
06 Dope Beat
07 Remix for P Is Free
08 The Bridge Is Over
09 Super Hoe
10 Criminal Minded
11 The Scott la Rock Mega Mix
Boogie Down Productions- Criminal Minded

for promotional use only
support the artist.. buy their music